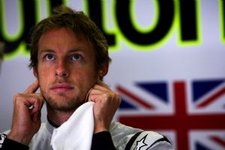 If Brawn have not recovered by Valencia, title bets will go down elsewhere, reckons Forumula1.com's Hugh Podmore.
Reigning world champion Lewis Hamilton took a dominant win today in the Hungarian Grand Prix as the old guard took the fight to the class of this year so far, the Red Bull and Brawn teams.
Hamilton, second-placed Kimi Raikkonen and early front runner Fernando Alonso showed they had lost none of their fire or motivation by disposing of the rest of the field. The man from Stevenage was flawless and worthy of praise on a number of counts, and Raikkonen showed glimpses of his old self in a well-deserved second place.
Hamilton's only slight mistake was to go a bit deep into the first corner, a legacy of his KERS-assisted start. From then on he drove exceptionally, smoothly taking Mark Webber, chasing Fernando Alonso hard, managing his tyres brilliantly (something he has not always been known for) and responding well to any threats. Although Alonso was well ahead before he retired, Lewis probably would have won anyway by dint of his faster car and better strategy, and cannot be said to have inherited the win from Alonso.
The poor Spaniard showed all the fight and guts he is renowned for, and it is a shame fans missed out on the battle with Hamilton that would have ensued had a Renault wheel fairing not come loose during a pit stop causing irreparable damage to the front suspension. Alonso probably did not have the pace to fight with Hamilton today, but might well have challenged for the third step of the podium, a position won by Mark Webber's Red Bull.
The class of the year up to today, the Red Bulls and the Brawns, had dreadful races by their 2009 standards. Red Bull appeared to be out of sorts all afternoon, Sebastian Vettel going out after early contact with Raikkonen and a hashed first pit stop for Webber threatening his chances of a podium finish. (Vettel ill-concealed his anger with Raikkonen for the first corner incident, but there was little to it in reality, and it would be surprising to see a penalty imposed on the Ferrari man.) Meanwhile, Webber drove with typical grit and determination despite what appeared to be a difficult car on the option tyres, and deserves his third place – which could be crucial considering his championship aspirations; Vettel did not score, and Button only got a meagre two points from the afternoon.
Button, meanwhile, sounded frustrated over the radio. His car was not working on the option tyres, suffering from heavy graining, and he said so rather irritably to his team. With team-mate Barrichello also having a torrid midfield race, the BGP 001 appears to have gone backwards in terms of its overall pace – a worry for the team, which had put some faith in the aero modifications this weekend. If at the next race in Valencia they have not recovered to somewhere near their early season form, observers will start to bet elsewhere for the championship in numbers.
Elsewhere, credit must go to Nico Rosberg who yet again put in a fantastic performance to come fourth. There are not many better examples of a talented driver putting his car where it ought not to be, and in many eyes Rosberg merits the McLaren second seat for next year. Toyota also shone, Glock and Trulli emerging sixth and eighth after a distinctly average qualifying session. Toyota's season needs to improve, though, lest another be put down to mediocrity and "development".
The big question to emerge from this weekend is whether this constitutes a full-blown revival from McLaren and Ferrari. On one hand this could really be a comeback: both teams have improved their cars continuously, and have unparalleled expertise and experience in making winning racing cars. On the other, Hungary could have been an exception – a slow track that this year was extremely hard on tyres. If the former is true, it will make for an even more interesting end of championship. With seven races left, mathematically speaking, anything is possible.
Finally, a word for Felipe Massa. It was strange not to have a second Ferrari on track – and with the performance that Raikkonen gave, one wonders what Massa would have been capable of. As Lewis Hamilton said, all in F1 are wishing the Brazilian a speedy recovery.