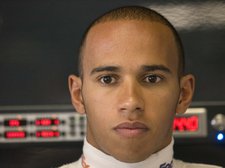 World champion Lewis Hamilton has conceded that winning the season-opening Australian Grand Prix in Melbourne will be difficult given McLaren's poor form in pre-season testing.
The McLaren driver, who dominated the race last year, begins his title defence at the Albert Park circuit next week on the back of a difficult few months of testing.
Along with teammate Heikki Kovalainen, Hamilton struggled with the handling and balance of McLaren's new MP4-24 after it was upgraded with a new aerodynamic package and found himself over a second slower than pace-setters Brawn GP at times.
While McLaren made progress at the final test of the year in Jerez, Hamilton and his McLaren boss Martin Whitmarsh have admitted that it could take a few races before they have the pace to challenge at the front.
"Perhaps McLaren doesn t come to Melbourne with the same prospects to challenge at the front that we experienced in both 2007 and 08," conceded Hamilton, "but the whole team will be working tirelessly to help us move back to the front."
Martin Whitmarsh added: "We go into the start of the 2009 season fully aware that we do not yet have the technical package that will allow our drivers to fight at the front."
"In Formula 1, there is nowhere to hide: that s what makes our sport so demanding and yet so endlessly fascinating. And as a team that goes grand prix racing with the expectation of winning races and challenging for world championships, we therefore go to Melbourne with realistic expectations."
"Nonetheless, we begin our season with huge determination to re-assert ourselves at the front and we will not rest for a moment until we have done that. Most importantly, we haven t forgotten how to win."
McLaren have won the Australian Grand Prix four times in the last twelve years with Lewis Hamilton clinching victory last year before going on to win the world championship.
Mercedes-Benz Norbert Haug has too accepted that a repeat victory is off the cards next week.
"After a total of four victories at Albert Park, this time it may not be possible to repeat Lewis s success of last year," he said.
"Considering our test results we will not be as competitive at the season opener as we intend to be, and so I do not expect a qualifying result at the front of the grid.
"However, we will all work hard to return to the front as soon as possible and in Melbourne everybody in the team is fully motivated to do everything to achieve the best possible result."