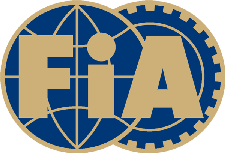 The FIA has bowed to pressure from the Formula One Teams Association (FOTA) saying it will defer introducing a winner-takes-all points system until 2010 in the absence of unanimous support from the teams.
FOTA today called into question the FIA's authority to introduce a new points system which would see the 2009 F1 World Championship handed to the driver who scores the most wins.
The teams cited the F1 sporting regulations and the International Sporting Code which together stipulate that the FIA is not allowed to make changes to the regulations this late into the season without the unanimous support of the teams.
The FIA has responded saying that it will delay the introduction of the new points structure until 2010 in the event that agreement from the teams cannot be reached.
"On 17 March, the FIA World Motor Sport Council unanimously rejected FOTA's proposed amendment to the points system for the Formula One Drivers' Championship," the FIA said in a statement.
"The 'winner takes all' proposal made by the commercial rights holder (who had been told that the teams were in favour) was then approved.
"If, for any reason, the Formula One teams do not now agree with the new system, its implementation will be deferred until 2010."