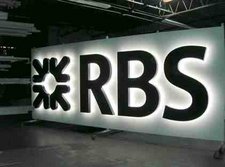 The Royal Bank of Scotland has confirmed that it will pull out of Formula One at the end of 2010 when its contract with the Williams F1 team finishes.
The finance company, which has been hit hard by the credit crunch, will follow in the footsteps of Dutch bank ING and withdraw from grand prix racing as part of a broader review of its sporting sponsorship portfolio.
RBS first backed Williams in 2005 and will see out its current contract with the Grove-based outfit untill 2010, but the bank will make major cut-backs in hospitality and trackside advertising starting this year.
Williams team principal Frank Williams said in a statement: "RBS has been a great partner for this team and we are pleased to have made our contribution over the past four years to developing the RBS brand internationally.
"Thanks to the support of RBS and our many other loyal partners, we are in a strong position to ride out the inevitable challenges of the next two years.
"RBS is showing great responsibility to the role that we play in the British economy, supporting over 500 highly skilled technology jobs in a sector in which Britain leads the world. In the last three years, Williams has spent over £100 million with 2700 UK suppliers and it is of course important that this business endures."
Andrew McLaughlin, RBS group director, Communications, added: "We recognise that we are now operating in a very different economic environment and have been reviewing all of our activities since October. It is imperative that we respond to the reality of the situation we face and that we do so in an orderly way that respects the commercial agreements we have in place and the implications for our partners and the jobs they support.
"Throughout our relationship, Williams have shown great understanding and innovation in driving the programme forwards. They have been very supportive in finding ways to reduce costs over the remainder of our contract. This early announcement allows Sir Frank Williams and his team to plan ahead financially."