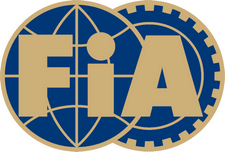 FIA President Max Mosley has refused to give in to demands from the Formula One drivers to review the price of this year's F1 superlicence.
The Grand Prix Drivers Association (GPDA) issued a statement last week justifying their complaints about the rising cost of the superlicence saying that they are not prepared to pick up the tab for FIA expenditure in areas such as driver safety and track improvements.
According to GrandPrix.com, FIA President Max Mosley has responded to the GPDA saying, firstly, that the FIA cannot make a judgement about whether the price rises have caused drivers any financial "hardship" since they have refused to provide details about their gross earnings – something which the drivers claimed was inappropriate on grounds of confidentiality.
Mosley also affirmed his belief that the drivers had every right to be making a contribution to the FIA pot.
"The drivers who compete in F1 are, in general, by far the highest paid motor sport competitors, so it seems reasonable that they should made a tax-deductible contribution to the safety and running of the sport from which they benefit so greatly," he said in a letter to the GPDA.
He added that the efforts made by the FIA in relation to regulation and safety were both "necessary and of the highest standard" and pointed out that these "have saved the lives of many Super Licence holders". He added that these efforts "do not pay for themselves".
Mosley made it clear that any driver without a superlicence will not be able to race in Formula One.
Whether it can be attributed to Mosley's push or not, the FIA have confirmed that three drivers have submitted their licence applications despite the GPDA's encouragement not to.
"We can confirm that the FIA has received payment from three drivers," a FIA spokesman said.