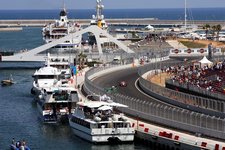 Formula One's commercial rights-holders will be hoping for more yachts when the F1 community jets into Valencia for the European Grand Prix this week.
Last year's inaugural dash around the city's Juan Carlos I Marina proved to be something of a tourist flop with the surrounding industrial docklands denting the much hyped image of a Monaco equivalent.
The on-track action did little to alleviate the eye-sore as Felipe Massa romped home to victory to establish himself in the race for the title [see 2008 race report HERE], the only point of interest coming after the event when stewards investigated Ferrari's bungled release of the Brazilian in the pit-lane, a symptom of the team's controversial pit light signal.
This year all eyes will be on the battle brewing between Red Bull and Brawn as championship leader Jenson Button battles to defend his lead against a charging Mark Webber, while Lewis Hamilton and McLaren look to spoil the party for the second race in a row.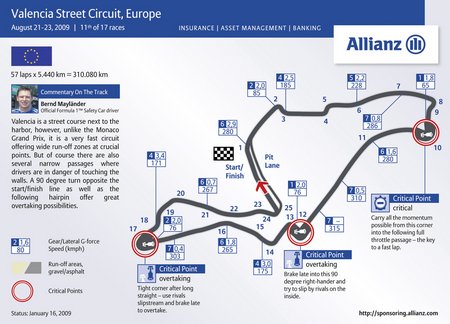 History and background:
Although Valencia already had a permanent race track in 2008 the Circuito Ricardo Tormo it was decided that, rather than upgrading it, a course running through the city and along the harbour would provide the venue for the inagual race.
Despite being a street circuit, it has little in common with the picturesque surroundings of Monaco. Instead, it is characterised by modern buildings and relatively wide roads with reasonably generous run-off areas. The cars reach speeds of over 300 km/h and pass across a bridge that links the North and South Marina. The team garages are set up in port buildings for the race weekend.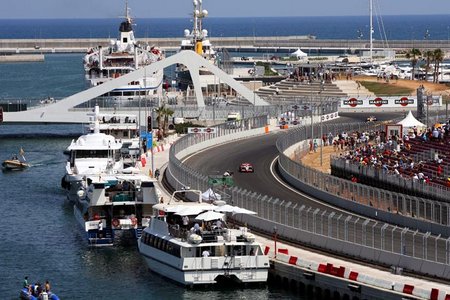 Valencia has long cast off its former image of an industrial port city and has emerged as one of Europe s cultural metropolises. The marina in Valencia Spain s third-largest city, with a population of around 850,000 has been transformed into a trendy, modern complex on the back of the America s Cup held there in 2007.
The Valencia track has 25 corners and a minimum width of 14 metres all the way around the lap. Its specifications and levels of safety are a match for any venue on the F1 calendar, and importantly, it incorporates sufficient run-off for the expected top speeds of more than 300kph (186mph).
Circuit Statistics
Date: 23/08/09

Circuit Length: 4.381km

Race Distance: 306.458km (70laps)

Winner 2008: Felipe Massa – Ferrari
Circuit Guide
Drivers Eye
Lewis Hamilton"It s great to be getting back to business after the four-week break. I m still buzzing from the win in Hungary and I m hopeful of being able to carry that pace into the Valencia weekend particularly with our new upgrades to the car. It s a very demanding circuit, the kind of place that punishes any mistakes hard. It s quite tight and relatively slow, so it should suit our package. It s also very difficult to overtake, as we discovered last year but, with our KERS, Mercedes-Benz has proved that anything can happen and I m once again hoping that it will provide the difference in the race."
Robert Kubica: "I really enjoyed the Valencia circuit a lot. I like the character of stop-and-go tracks. In Valencia you have a lot of long straights followed by narrow corners and long straights again. That means a lot of heavy braking. It was very hot there last year as the track is between concrete walls and there is not a lot of air. These conditions are very tough for the car s cooling. Last year I performed quite well in Valencia."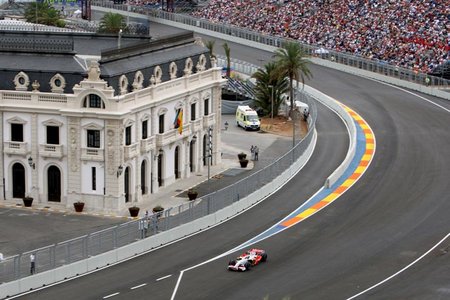 Nick Heidfeld: "Valencia is a street circuit, but it doesn t drive like one. In fact it s just like one of the modern race tracks. You re not right up against the buildings, there isn t the tightness you usually get at street circuits, but there are run-off areas. I m excited to find out what effect the latest modifications will have on our car. Valencia is a great city, of course, and I m looking forward to going back to a fine restaurant which I discovered on my last visit."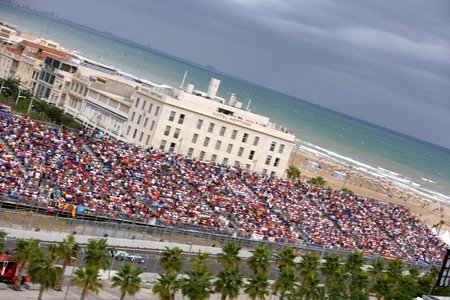 Technical Insight
BMW Sauber's Willy Rampf: "The race in Valencia was a new addition to the calendar last year and represents a real gain for Formula One. The track is built into the port area of the city and has a unique character all of its own. It is a street circuit, but cannot really be compared with Monaco, for example. Indeed, the Valencia circuit is wider and allows a much higher average speed. Plus, there are generous run-off areas at practically all the potential trouble spots around the track, which guarantees a high level of safety."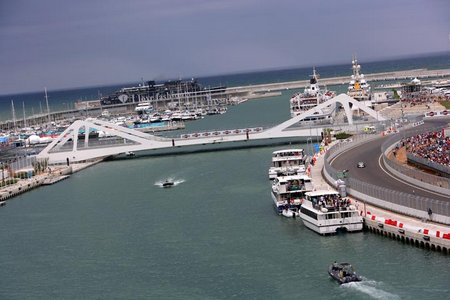 Heikki Kovalainen "Having driven the fully updated car for the first time in Hungary last month, it was very encouraging to be able to feel just how much progress the team has made developing MP4-24. We ve now got a car that s much easier to drive on the limit, and which really rewards your input. So I m really looking forward to the European Grand Prix, which, while it won t suit us as strongly as the Hungaroring, should be another strong opportunity for us to score some more points.
"After the summer break, I think the whole team is really looking forward to the second half of the season. We re all refreshed and united. I think there s a lot of potential for the remaining races."