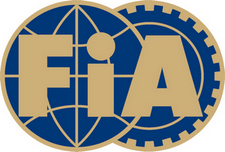 The FIA has published the entry list for the 2010 Formula One World Championship.
Three new teams have been confirmed a place on the grid – Campos Grand Prix, Manor Grand Prix Racing, and USF1 – as well as the eight teams who lodged a conditional entry in protest at the FIA's proposed regulations for next year.
However, the Formula One Teams Association (FOTA) quickly moved to reaffirm the conditional status of their entry indicating that the disagreement between FOTA and the FIA over next year's rules remain.
"The Formula One Teams Association (FOTA) wishes to underline that the entries of all its members – excluding the temporarily suspended Force India and Williams – have been submitted to the FIA as conditional entries," FOTA said in a statement.
"The entries to the 2010 FIA F1 Championship submitted by BMW-Sauber, BrawnGP, Ferrari, McLaren, Red Bull Racing, Renault, Toro Rosso and Toyota were based upon conditions that have still yet to be met.
"FOTA will continue to act constructively on resolving differences with the FIA.
"Regrettably FOTA is being forced to outline in detail our objections to the new arbitrary FIA proposals and we will release details of our concerns in the near future which will constructively explain why the FIA's proposals are bad for the future of Formula One, the jobs of those employed within the motor-racing industry and especially the millions of loyal fans who are dismayed and confused at the internal bickering within our sport.
"FOTA reaffirms the unity and strength of its members, welcomes the three new F1 entrants announced today and remains committed to work with all the bodies of the Federation Internationale de l'Automobile to resolve our differences."