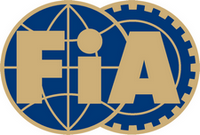 The FIA respond to Ferrari's quit threat; Jean Alesi backs Ferrari's stance.
Earlier this week, Ferrari released a statement stating they had concerns over the standard engine plans and should the FIA press ahead with the proposal, they would have to carefully consider whether they still wanted to compete in the sport. Ferrari are not the only team to publicly voice their concerns Toyota have also threatened to leave the sport should the standard engine go ahead.
A statement from the FIA in response to Ferrari s statement reads, "The FIA has noted the press statement issued by the Ferrari Board of Directors.
"It seems the Ferrari Board were misinformed. The FIA has offered the teams three options, one of which is the so-called standard engine, and another that the manufacturers should jointly guarantee to supply power trains to the independent teams for less than €5m per season.
"The FIA is delighted by Ferrari's financial success and hopes this will be maintained. However a number of teams find themselves facing costs which greatly exceed income. This is not sustainable.
"It is now for the manufacturers to agree one of the three FIA options or themselves produce concrete proposals to reduce costs to a sustainable level."
Meanwhile, former Ferrari driver Jean Alesi has also waded into the war of words with the Frenchman firmly aligning himself with Ferrari s viewpoint.
"I have exactly the same view as Ferrari," Alesi explained to Italian newspaper La Stampa. "It is a crazy idea because with a standard engine, you would not be competing in a real constructors championship.
"Ferrari is Formula One s flagship and whoever has proposed this idea is not thinking about what is good for Ferrari or for F1. With standardized engines, Maranello would be correct in stepping out."
Alesi also believes that the plans are not just about cost-cutting and there is an underlying political reason for the plans.
"It is a very deep and complicated political issue," he continued. "I don t want to say any more.
"It is the same for all manufacturers it is, in effect, asking BMW, Toyota or Mercedes to fire their engineers and buy their engines from a supermarket."