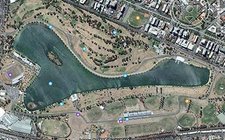 The stars of Formula One offer their thoughts on the sweeping 5.3km Albert Park circuit in Melbourne ahead of the season-opening Australian Grand Prix.
Giancarlo Fissichella (Force India): It s a great track to drive. With a combination of short straights, second and third gear chicanes, this 16 turn track requires medium to high downforce and good traction is essential, particularly early on in the weekend when the track is green . It is very slippery on the Friday as it doesn t get used very much over the year, and then conditions just get better and better for the race.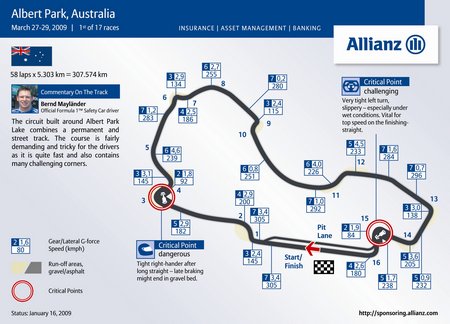 There are a few chicanes in third gear so you need to have a good car under braking, but don t brake too much so you can still get into the chicane with a good speed. Turns 11 and 12 are quite quick and
it s quite hard for the brakes, and the last corner is quite interesting. It s important to be quick but there is always a lot of understeer and the car slides on four wheels. This year the race will start a bit later at 17:00, so it may be a bit darker at the end of the race, but I don t think this will change a lot for the drivers. In Singapore we raced under the lights and it didn t seem to make a lot of difference from our perspective

Lewis Hamilton (McLaren-Mercedes): There is no better place to begin the FIA Formula 1 World Championship than in Australia. The weather is fantastic, the facilities are excellent and the people of Melbourne make us all feel extremely welcome. Most importantly, everyone arrives with an air of enthusiasm and expectation. Despite weeks of winter testing, it s still difficult to know exactly who has the best package, and finding out over the weekend in Albert Park is always fascinating.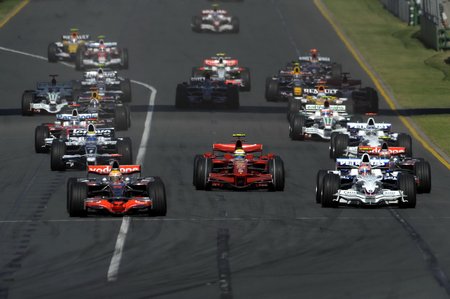 Jenson Button (Brawn GP): We had to contend with some difficult weather conditions in testing, and I'm also curious to see what happens in Albert Park in this respect, as it can get very autumnal in my favourite travel destination in March.
The first race of the season is always an exciting weekend as none of the teams really know where their car is in performance terms until we hit the race track for the first time in competitive conditions. I am a big fan of Melbourne as a city and as the venue for the first race; it's truly a great place to start the season. The race has a beautiful setting in Albert Park and it is a quick and fun circuit to drive with some very technical corners. I have always enjoyed driving there, particularly in qualifying where you can really get on it and nail a flying lap.
I will be arriving in Melbourne on Saturday to ensure that I have a few days to acclimatise to the time zone. I'll be doing some fitness work with my physio in preparation for the race weekend, hopefully in the sunshine along the coast. We will also be linking up with some local triathletes to train with them and catching up with my former physio who is now based in Australia and some of the V8 Supercar drivers that he is working with for another intense training session.
I'm really looking forward to getting to Australia and the challenge of getting the best out of our new car over what looks to be a very exciting race weekend.
Robert Kubica (BMW Sauber): I'm really looking forward to the Australian Grand Prix. I'm happy that the race season will finally get started and all the speculation of the pre-season testing will stop. It will be very interesting to see how competitive the teams really are. I like street circuits in general, so Albert Park is one of my favourite race tracks. You have to be very precise. That applies to the whole circuit; you need to stay on the clean line.
But this year precision will be especially important for the first corner after the start, when we will have our very first fight for position with the bigger 2009 front wings. I'm pretty sure it will be an interesting race. In addition, Melbourne is a very nice city and the people create a truly special atmosphere for all of us in Formula 1.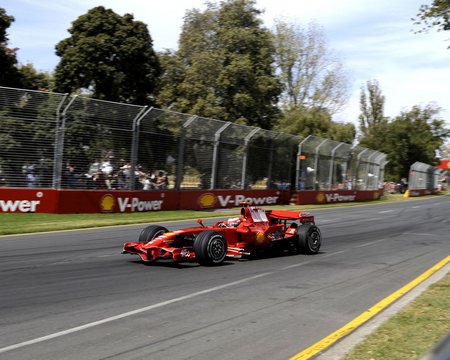 Nico Rosberg (Williams): I'm really looking forward to getting out onto the Albert Park track. I had a great race in Melbourne in 2008 and I am determined that we will have a similarly strong start to this season. In character, it s a very challenging semi-street circuit which usually suits our car well."
Heikki Kovalainen (McLaren-Merceds): I had a great race in Melbourne last year on my debut for McLaren. It s a track I love a circuit that you really have to attack with a lot of enthusiasm if you are to get the best from the car. The fast esses at the back of the circuit are probably the most demanding corners getting it just right is a hugely satisfying feeling. Elsewhere, I enjoy the back to school feeling of the new season you meet up with everybody, share your stories from the winter and look forward to another good season.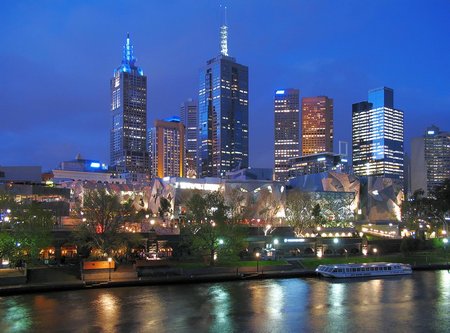 Nick Heidfeld (BMW Sauber): I'm looking forward immensely to the start of the season in Australia. This time around I'm particularly keen to see how the teams and drivers stack up against each other. It's time for the speculation to stop; from now on it's only facts that matter.
A whole number of things have changed since last year and that means there are a lot of unanswered questions: What effect will the KERS and adjustable front wings have in the races? What will happen at the start when we are side-by-side with the larger front wings for the first time? Will overtaking really be easier, as our experiences in testing have led us to believe?
Last year winter testing did not go as well as it might have done for us, and we surprised everybody with our strong performance in Australia. This winter all of our testing went pretty well, and I hope this impression is confirmed in Melbourne.
Rubens Barrichello (Brawn GP): The Australian Grand Prix is one of my favourite races on the calendar and the atmosphere at Albert Park over the race weekend is always fantastic. It will be really exciting to go back this year with our new team and a competitive car behind us for the start of what will be my 17th season competing in Formula One. After the tough winter that we went through, I am so motivated to get racing again and I am really looking forward to the challenges ahead.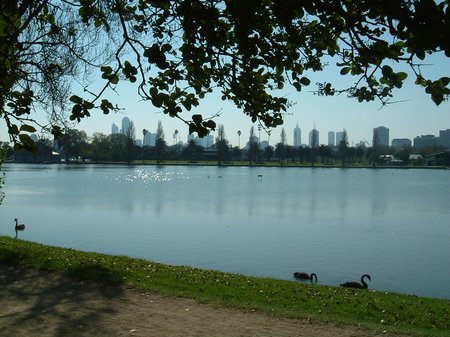 The Albert Park circuit is quite technical and the relatively high top speeds for a street circuit mean that you need to run quite a high level of downforce which in turn compromises your grip through the slower second-gear corners. The lap has some very quick changes of direction and you can gain a lot of time through the quick chicane at Turns 11 and 12 if you get it hooked up well. You need a car with a good front-end to make the most of these corners.
As the circuit uses public roads, there are a lot of bumps under braking and if your car is prone to rear-locking, you have to be careful that these don't unsettle the car enough to throw you off the circuit. It's reasonably difficult to overtake around the circuit with Turns 3 and 13 offering the best opportunities."
Kazuki Nakajima (Williams): It s the right place to start the year it just feels like the natural beginning to the season.