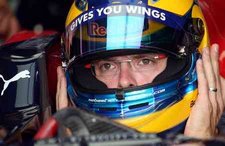 Forumula1.com's Hugh Podmore on the life and times of Sebastian Bourdais.
Sebastien Bourdais confirmed on Friday that he would be taking legal action against his former employer Scuderia Toro Rosso for what he sees as his unjustified dismissal. But where does the sacking leave the Frenchman, and how can his short F1 career be evaluated?
Bourdais arrived in the sport last year with great fanfare. He was the great European driver who had dominated Champ Car racing to the extent that there was literally nothing left to win that side of the pond. A four-time champion, it was only natural that he make the move to F1. Some were surprised, however, that Toro Rosso was his destination. Surely the ex-Minardi squad wouldn't be good enough for Bourdais, they speculated, that he would then go to Red Bull and on from there.
Maybe Bourdais thought he could impress in a Toro Rosso, that his natural talent would show through. Maybe some close to Bourdais thought a gradual process of developing a car himself would be better for him to get accustomed to the sport. But from the start, the Frenchman struggled. He had problems with grip and tyre temperature, and could not get the car to work for him at a number of tracks. 2008 ended with a paltry four points, albeit with a couple of strong performances in Australia and Belgium where those points were won.
Bourdais' problems with the car might have stemmed from the subtle differences between American single seaters and F1 cars. Champ Cars are thought to be much less complicated pieces of kit than their F1 counterparts, with less finesse required to drive them quickly. An F1 car, particularly one which wasn't well-balanced to start with, might have been beyond Bourdais' power to master.
The to and fro of F1 drivers to the US single seater scene and vice versa would seem to back up this theory. Generally, F1 drivers going to America have done very well there – Nigel Mansell, Alessandro Zanardi, Mark Blundell, Justin Wilson. 1997 F1 champion Jacques Villeneuve bucked the trend, but even he is now thought to have made a relatively easy job difficult that year, and also lost respect in his last years in F1. We have to go back a number of years to find genuine American-based talent – Emerson Fittipaldi and Mario Andretti spring to mind, but that was when both sports were vastly different from today. Such conjecture does not bode well for Danica Patrick, should she sign for USF1 next year.
Additionally, Bourdais suffered in comparison to his team-mates. At the end of last year with STR and the early part of this year, with Sebastian Vettel doing as well as he was at Red Bull, the prevailing wisdom was that Vettel was truly special – that anyone would have looked slow next to him. As Mark Webber has recovered and looks to be taking over the mantle of team leader at Red Bull, so Vettel's stock (and by association that of Bourdais) has declined. Vettel nevertheless disposed of Bourdais at most races last year, and even won a race. Such was the mark of a very talented driver (Vettel) over one who, well, was slightly less talented.
The arrival of Sebastian Buemi this year at Toro Rosso was either going to make or break Bourdais. Buemi is good, but he is not another Vettel. Bourdais singularly failed this year to take the fight to Buemi, particularly in qualifying, the most pertinent barometer of who is the top dog within a team. The man from Le Mans complained about grip some more, but he should have known he was on borrowed time, being outshone by a rookie.
Bourdais' accidents – one in Spain, which wasn't really his fault, and one in Britain, which probably was – didn't help his image. He never quite got the "disaster-zone" image of, say, a Taki Inoue, probably because usually he wasn't that far off the pace. But he was off the pace nonetheless, and Toro Rosso's reputation as a finishing school for young talent was taking a beating every time Bourdais got into the car, whether it was his fault or not.
In short, there are too many variables within an F1 team to condemn Bourdais completely. But there can be no doubt that he was not at the level of Sebastian Vettel, nor, evidently, Sebastian Buemi. He will not be remembered with any great nostalgia by most fans.
Bourdais: Je ne regrette rien. Read Forumula1.com's in depth interview with Bourdias last year.