Lewis Hamilton: My Story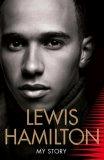 It seems slightly strange that Lewis Hamilton has chosen to write his autobiography after just one season in Formula 1. However, given his explosive entrance into the sport during one of the most exciting and turbulent years in living memory, there was plenty for the youngster to write about.
Lewis Hamilton: My Story kicks off with a look at his early career, and then moves from his karting days right through to his first season at the pinnacle of motor sport. The book gives some insight as to what drives (no pun intended) the driver and provides an in-depth look at his colourful life both on and off the track. The book details the sacrifices his father made to further his career, how he himself coped with being on the move all the time, and how he overcame the mental and physical challenges facing every one of today s F1 drivers.
Perhaps the biggest draw of this book is his take on his debut season in Formula One a season which has seen much controversy and excitement. Hamilton details his four race wins, the high-speed crash at the Nurburgring which saw him stretchered to the Medical Centre, his rivalry with McLaren team-mate Fernando Alonso, and his special relationship with Team Principle and CEO Ron Dennis a relationship that was fostered when the precocious nine year-old, wearing a borrowed suit, strode up to Dennis and announced that he would one day drive for McLaren!
Overall, 'Lewis Hamilton: My Story' is a surprisingly honest and open account of the life of a young driver from Stevenage who sacrificed everything to reach the heady heights of F1 it is a book that every F1 fan should have, but a warning, if you are anything like us, it will leave you very envious!
Buy Lewis Hamilton: My Story here.