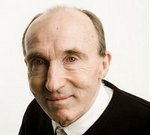 Frank Williams and Patrick Head have sold a stake in their Williams F1 team to an Austrian investment firm headed up by businessman and amateur racer Toto Wolff.
Williams and Head formed Williams Grand Prix Engineering in 1977 and this is the first time the pair have sold equity in the team.
Frank Williams has denied rumours that the sale of equity means he will be taking a back seat in the running of the team and has insisted that he is planning to remain in control of the team.
"I have no intention of stopping my involvement in this company or of ceasing my Formula 1 activities," Williams explained.
"I cannot stress highly enough that Toto is a minority shareholder. The company is still under my control and I will not relinquish control of the business until I go completely.
"It's simply that I want to take care of one or two private needs. I've never taken a penny out of the business in 40 years and time is getting on a bit.
"Nothing changes really. Adam Parr, as our CEO, runs the business on a day-to-day basis. I have a keen interest in the sponsorships of the team and work fairly extensively on that with all the other guys here. Patrick is still very involved, and comes in every day.
"Of course Toto is a very shrewd businessman and has created and invested in a number of businesses and sold them on for a profit, so him being involved in a benefit to everyone who supports the team, namely our partners and team members.
"Certainly he can be very useful in finding sponsors. It's an area where he can, I'm sure, be very active."