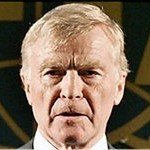 Max Mosley has continued to talk tough with FOTA in the latest development in the budget cap saga.
The FIA President was responding in Swiss newspaper Aktuell to the teams' conditional entry to the F1 world championship in 2010, which is based on the FIA altering the rules to exclude the budget cap and other provisions. But Mosley said that if FOTA wanted a championship like that, they could simply go off and organise another one.
"I say, if you want to make the rules, then go and organise your own championship. Formula 1 is ours, we make the rules. We ve started 60 years ago and we will continue like that."
To Mosley, the conditional entry is a strategic move by the teams to slow the application process and prevent new teams from entering. The entry list will be confirmed on June 12th, the same date on which FOTA have requested that everyone sign a new Concorde Agreement to govern the sport.
"It s quite clear that they want to slow down the process of application to the championship so that it will be too late for the new teams."
Williams have already entered the 2010 championship because they were legally bound to do so. It is thought that Ferrari are also legally bound, which could result in other teams finding themselves out in the cold if they do not enter wholeheartedly by June 12, swamped by the raft of potential new entrants.