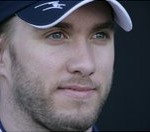 Nick Heidfeld will be the reserve and test driver for Mercedes next season. The German driver was widely expected to race for the ex-Brawn team when it was bought by Mercedes late last year, however the team eventually plumped for a driver line-up of Michael Schumacher and Nico Rosberg.
Heidfeld was then strongly linked to race-seats at Renault and Sauber, however these race-seats eventually went to other drivers.
Heidfeld has said that although he would prefer to be racing, he is happy to be a part of the Mercedes team.
"I am very pleased to be joining the Mercedes GP Pertonas Formula One Team," Heidfeld said.
"Whilst I would of course have preferred a seat as an active driver, I am really proud to be part of the new Silver Arrows team. I have seen how committed everyone at the team is and I feel the same. I will be doing my very best to support Michael and Nico this year."
Team principal Ross Brawn has is happy to have Heidfeld on the team.
"It's a great pleasure for us to have signed a driver of the calibre and experience of Nick Heidfeld as our reserve race driver and test driver for the 2010 season," Brawn commented.
"Nick has over ten years of experience in Formula One working with established teams and he will be a great asset to Mercedes. I am confident that his input into the development of our MGP W01 car will be invaluable. We look forward to welcoming Nick to Mercedes and working closely with him."