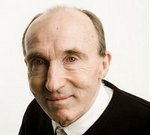 Frank Williams, manager of the Williams F1 team, has dismissed reports that his team could be in financial difficulties thanks to RBS ending it's sponsorship of the team.
RBS, who have just posted the biggest losses in British corporate history, have chosen to end their sponsorship deal with the Williams Formula One team as of 2010 prompting speculation that the loss may cause money woes for the British racing team. However Frank Williams has been quick to dismiss these claims, stating that RBS only contributed 10 percent of the team's budget and that there was still plenty of time to find a replacement sponsor.
"Don't worry – there's hundreds of trillions of cash in the world," Williams explained. "Something will turn up!
"It was presented as though it was the end of the world for Formula 1, which is totally, totally untrue."