The Porsche Lounge is the natural stage to highlight the achievements of Ron Dennis, where his deeds can be appreciated without the recent denigration provoked by segments of the media and lapped up by those unwilling to look at the big picture without pedantic nit picking and the same stuff Lewis attracts from certain quarters. Namely the old pattern of 'He is bad, and no matter what facts counter every single one of my reasons for believing this I will keep finding another strawman instead because I just know hes bad'
However I felt it only fair on Ron to present this notion to the public as a poll
Lots of reminders of who we are talking about in this picture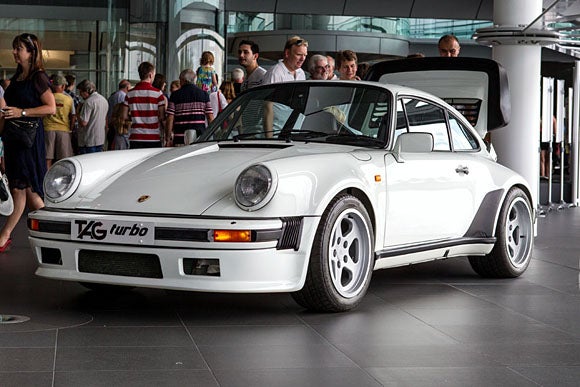 And what a big picture it is. Lets start with the stats and facts - the most successful ever and the biggest winner
In 28 years Ron has produced backed and employed drivers to 11 World champions - therefore Ron has achieved the aim of F1 40% of the opportunities he has had - 40%. He has won 40 out of a 100 opportunities. This is a born winner. To put it in perspective the vast majority of other TP/owners/gragistas backing drivers and providing them with cars have not even approached half this level.
Enzo Ferrari produced 9 WDCs in his 38 years - 23% - barely half as successful as Ron,
Frank Williams produced 7 WDCs in 35 years - 20%
Colin Chapman produced 6 WDCS in 24 years - 25%
http://en.wikipedia.org/wiki/List_of_Formula_One_World_Drivers%27_Champions#By_constructor
As far as the WCC goes, again he is the biggest winner
Enzo - 21%
Frank - 25%
Ron - 28%
I have decided against looking at the fatalities per TP as that would be pointless but suffice to say Enzo was least successful of these 3 yet had the highest rate
And then we can move from the quantitative towards the qualitative. The best F1 drivers have driven for McLaren. Its like a role call of the greatest, Senna, Prost, Hunt, Lauda, Hamilton are all Ron drivers.
The deals Ron has cut have been way bolder and more exciting and groundbreaking than any other
He brought Porsche in and got Tag to fund it in return for naming rights, and even today TAG is still living off that association.
He swiped Honda
He got an exclusive 20 yr deal with the best engine maker of the era
He was big enough to reemploy the best driver available - one that cost him 100mill and almost his firm 7 years before
I will add to this later, but it would be good to discover the consensus opinion based on these facts, without the knee jerk memory loss by supposed F1 fans.